Human & Rousseau vier hul 50ste Verjaarsdag!
NB Uitgewers is trots om die legendariese uitgewer, Human & Rousseau, se verjaarsdag met julle te deel.
Skrywers, uitgewers, joernaliste en vriende het 'n glasie geklink op Koos Human en Leon Rousseau wat beide teenwoordig was by die feesvieringe wat in Leinster Hall in die Tuine, Kaapstad gehou is. Hulle het albei interessante en vermaaklike toesprake gelewer met 'n terugblik oor die jare. Die gaste het almal kopieë van Human se 2006 memoir, 'n Lewe met Boeke en die nuuste uitgawe van Boeke-Insig ontvang.
Kerneels Breytenbach van NB Uitgewers het die opening van die aand behartig en het Human & Rousseau se storie onoortreflik vir die gaste geskets:

Ladies and Gentlemen, to use a term Of cruder times when such distinctions counted, Our age is one of wonders.

Aldus het Anthony Delius sy bundel The Last Division geopen. Daardie bundel het op 1 Julie 1959 verskyn, en die baan geopen vir 'n uitgewersmaatskappy wat op 1 Februarie 1959 sy deure oopgemaak het in die Volkskasgebou, Adderleystraat, Kaapstad.

Dis 'n groot voorreg om vanaand hier die twee stigters van daardie uitgewery, Koos Human en Leon Rousseau, as eregaste te kan verwelkom. Op 1 Februarie 1959 was albei 27 jaar oud. Soos Anthony Delius gesê het: Our age is one of wonders. Van daardie dag af het Koos en Leon die aangesig van die Afrikaanse uitgewerswese verander, en 'n nuwe rigting gegee het aan Afrikaanse boeke van alle soorte.

'n Spesiale hartlike verwelkoming ook aan al ons outeurs wat vanaand hier teenwoordig kon wees. Sonder julle sou H&R net 'n ideaal gebly het. Danksy julle is die droom verwesenlik. Danksy julle droom ons steeds groot vir die toekoms.
Video: Human & Rousseau vier 50!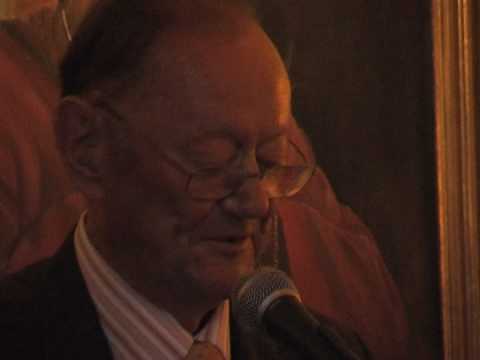 Hiermee is on bly die foto's van dié glansaand met julle te deel:
Bookbesonderhede
Dankie ook aan Leopard's Leap wat die wyn geskenk het!