Herman Lensing gesels oor Voorskoot en sy liefde vir kos (Plus: Video)
Herman Lensing word beskryf as een van ons land se jongste kossterre. Op 22 is hy aangestel as Sarie se jongste kosredakteur ooit. Vier jaar later vier hy nog 'n mylpaal – sy eerste kookboek.
Phyllis Green het met hom gesels oor Voorskoot, inspirasie en sy liefde vir kos. In antwoord op die vraag, "Bak of kook?" sê Lensing: "Ek hou baie van kook. Dis soos skilder. Jy kan net begin en goed by mekaar gooi – jy hoef nie altyd presies te werk nie. Proe hier, gooi nog by, en so groei jou gereg."
Waar kom jou liefde en passie vir kos en kosmaak vandaan?

Ek dink ek is gebore met kosmaak in my bloed. Van ek kan onthou, het ek nog altyd van kos gehou. My ma het gekook vir elke moontlike geleentheid of gebeurtenis. As iemand happy was, het sy gekook. As ons baklei, dan was daar kos. My ma sê tot vandag toe nog: maak nie saak wat gebeur nie, solank ons almal om 'n tafel kan gaan sit en lekker kos eet, sal alles okei wees op die einde. Ek glo saam met haar: goeie kos, voorberei met liefde, is die een manier hoe ons die wêreld kan verander.
Kyk ook na die voorskou vir Voorskoot: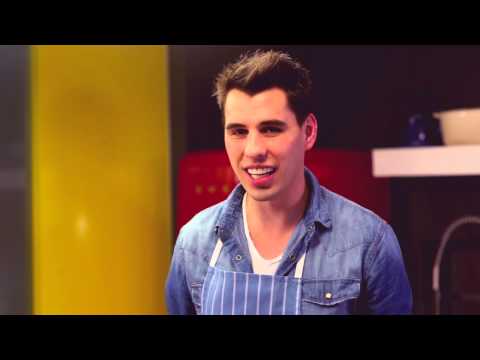 Book details